When we opened The Station, we wanted to create a 'live, work, play' environment. To fuel such a workplace requires food and plenty of it. Our community manager Ryan has the snacking system down to a science, introducing new items every month while keeping everyone's favorites stocked. Snacks, however, aren't always enough to get you through the work day. In order to provide the best list possible, we scouted the best lunch spots near downtown Chatham and asked our community members where they like to grab a bite when the clock strikes noon.
Whether you're looking for a $5 grab-and-go meal or a place to meet a client, here are 11 of the best lunch spots near downtown Chatham (in no particular order).
Chatham River Grille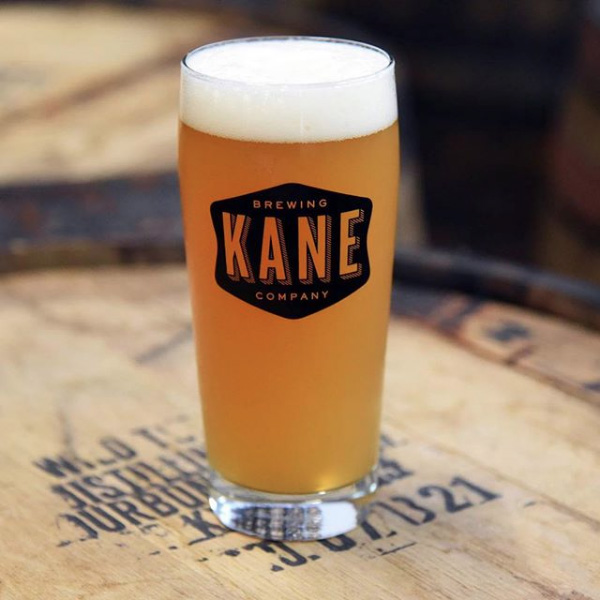 If you head south out of Chatham toward Summit on a regular basis, be sure to stop in for a craft beer and some classic American bar food at Chatham River Grille. Whether you're running home to take a break or want to bring food back to your desk, they have all the classic comfort foods you want and need.
It's possible you've cruised right past River Road without knowing about this gem, so if you don't know, now you know.
This recommendation comes from Peter, one of our members who utilizes a dedicated desk on a daily basis. He gets more work done than the average human, so we trust the guy.
View Chatham River Grille's Menu
Restaurant Serenade
The culinary duo of James and Nancy Sheridan-Laird have successfully operated Restaurant Serenade for over 20 years in downtown Chatham. A cornerstone of New Jersey dining, Restaurant Serenade invites guests to a unique setting where they can enjoy "signature contemporary American cuisine with ever changing tasting menus."
With award-winning chefs at the helm, you'll find something new you love each time you visit.
For any entrepreneurs or startups looking to meet a client locally, this is the spot. When you want to win business, book your lunch at Restaurant Serenade.
View the Restaurant Serenade Lunch Menu
Sorriso Kitchen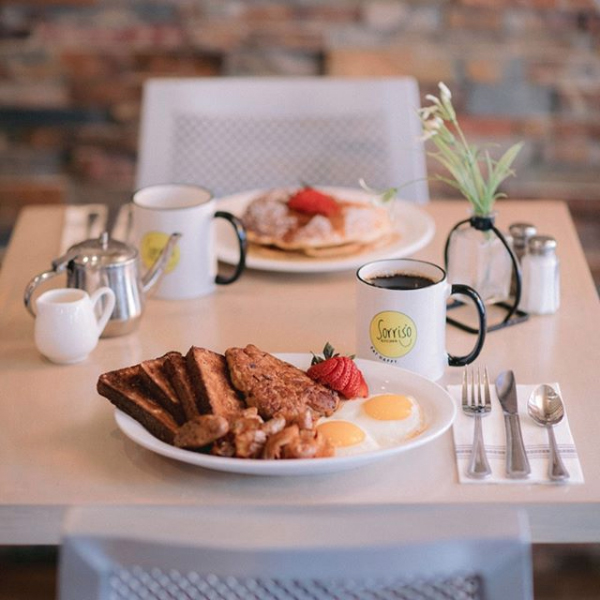 The list wouldn't be complete without mentioning the newest addition to Chatham — Sorriso Kitchen. Although they only recently opened their doors, Sorriso has made an immediate splash in downtown Chatham with its bright yellow booths and breakfast potatoes we're willing to go to war over.
Jimmy Bellas and his family not only serve farm-fresh food six days a week, but also reserve their space to help young adults with special needs. Every Monday, Sorriso Kitchen closes to invite students from ECLC of New Jersey to practice real-life job skills in a restaurant setting.
At our coworking space, Sorriso has become the #1 choice for event catering. At the same time, Boxcar CEO Joe Colangelo will tell you his company runs on Sorriso's steak and eggs.
If you need another reason to smile, head down to 252 Main Street and say The Station sent you.
Mexican Spice

Need a little taste of Mexico? Look no further. Chatham resident Jennifer Alarcon has brought authentic Mexican food to the neighborhood through her taco truck just outside Downtown Chatham.
Mexican Spice has garnered a loyal following locally, and deservedly so. With sarape tablecloths and traditional decor, customers are able to enjoy an experience on top of delicious food. On top of tacos, Jennifer prepares bowls, wraps, quesadillas, chilaquilles, empanadas and of course, churros.
If your mouth is watering by now, find Mexican Spice weekdays from 11 am — 2:30 pm at 7 Cross Street in Madison. Then, try resisting the urge to go every day!
Arminio's Italian Corner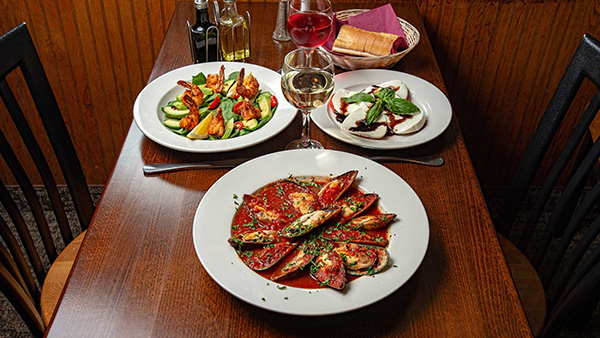 When Jeff Garibaldi says he's going to grab a slice, his destination is no mystery. The aptly named Arminio's Italian Corner is located just one block from The Station at the intersection of Main Street and N. Passaic Ave.
Gourmet pizza, eggplant parmesan, chicken marsala penne primavera, antipasto… the list goes on. It's real Italian food smack dab in northern New Jersey, so you know it's good.
If you want to try Arminio's for yourself, swing by for the next installment of Charity Trivia Night at The Station where we serve up hot pizza from 5:30—7:00 p.m.
View the Arminio's Italian Corner Menu
Chatham Sandwich Shop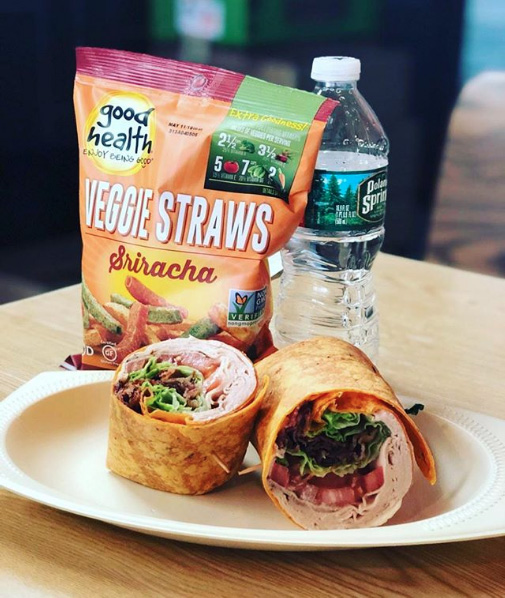 When we think lunch, we think sandwiches. It's basic instinct and when you work in Chatham, it's second nature to want Chatham Sandwich Shop once a week.
For over 30 years, local residents have flocked to Main Street to browse the deli's extensive menu of hot & cold sandwiches, wraps, soups and salads. From sloppy joes to six foot subs, they have everything. Even if you consider a hot dog to be a sandwich, they've got you covered too, champ.
According to our community manager, Ryan, the Tuscan Grilled Chicken Bruschetta Sandwich is a top-tier selection.
View the Chatham Sandwich Shop Menu
Chatham Bagels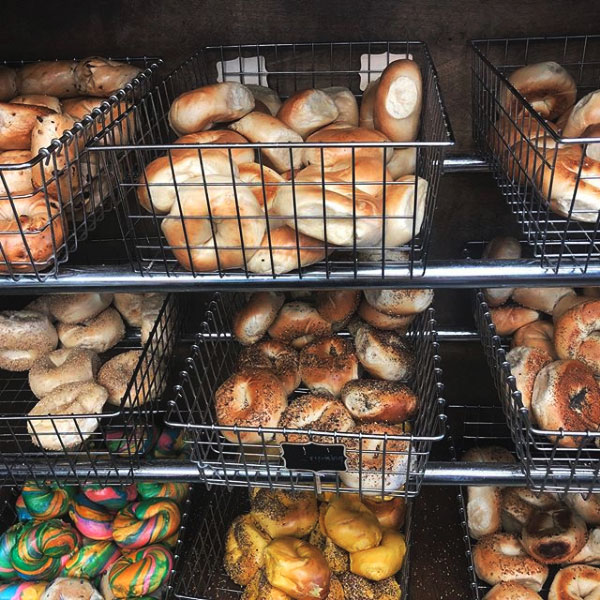 In 2019, Main Street welcomed another new retail business in Chatham Bagels. This breakfast spot quickly became a popular choice for our coworking members purely based on its proximity to our space. It is literally a stone's throw away.
Chatham Bagels isn't just on our list because it's close — it's on our list because it's good! Hand-rolled hot bagels are a staple in New Jersey and folks will come from far and wide to grab one in the morning.
If you are too busy to grab breakfast, Chatham Bagel also serves up an array of wraps, burgers, salads and signature sandwiches.
Pascarella Brothers Italian Delicatessen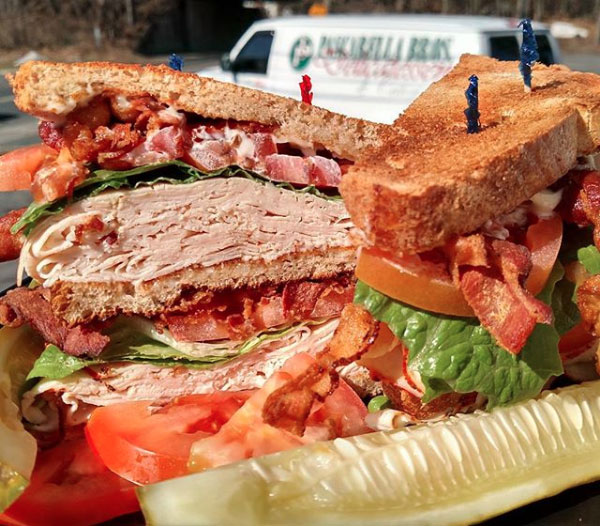 Taking a stroll up Fairmount Avenue and down Watchung Avenue will bring you to the promised land — Pascarella Brothers Deli. The brothers, Anthony and Gino, have worked side by side for over 30 years and opened their Chatham location just over 10 years ago.
Together, the pair provide authentic Italian sandwiches with authentic Italian passion. If you're looking for a gluten-free lunch, the entire staff at Pascarella's is trained to craft equally delicious meals for those with dietary restrictions.
View the Pascarella Brothers Lunch Menu
Mitsuba Japanese Cuisine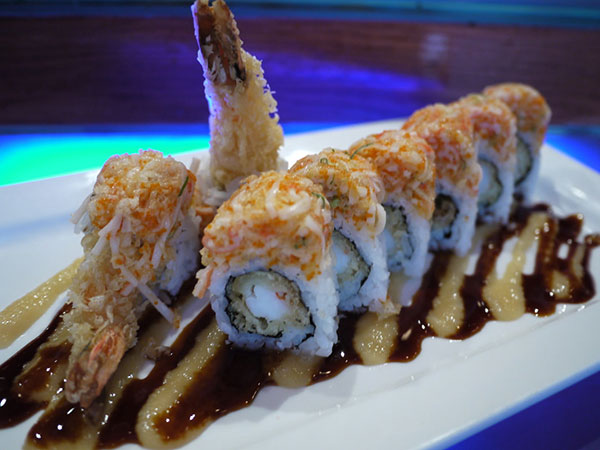 A fan favorite among our members is yet another Main Street landmark — Mitsuba Japanese. Sometimes there is an uncontrollable urge for sushi that takes over our bodies and luckily Downtown Chatham can meet this demand.
Not only is Mitsuba's menu packed with à la carte appetizers, but it also features two distinct lunch specials. Both the sushi special and lunch box include soup and salad along with a seemingly endless array of combinations. If you're looking to satisfy your cravings, trust this tried and true destination!
View the Mitsuba Japanese Menu
Charley's Aunt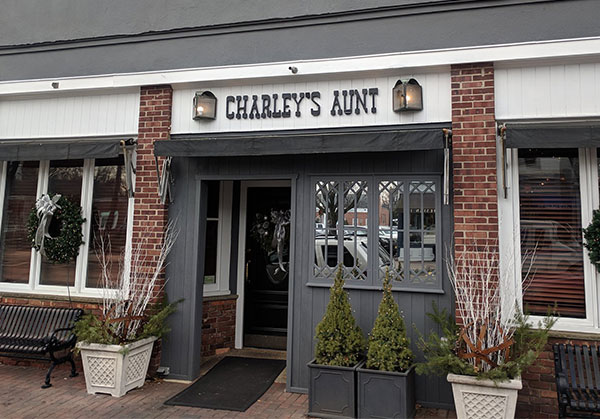 Our Top 10 list wouldn't be complete without mentioning the mecca of Chatham dining experiences. Charley's Aunt has nestled itself in Chatham since the 1960s, surviving as the local watering hole with appetizing eats to boot. Want to grab a beer? Meet me at Charley's. Want to grab a burger? Meet me at Charley's.
In compiling our list of lunch destinations, we had to think about the places we frequent most. Charley's Aunt is far ahead of any other establishment, earning its rightful place here and in our hearts.
Pepper's Pub Grub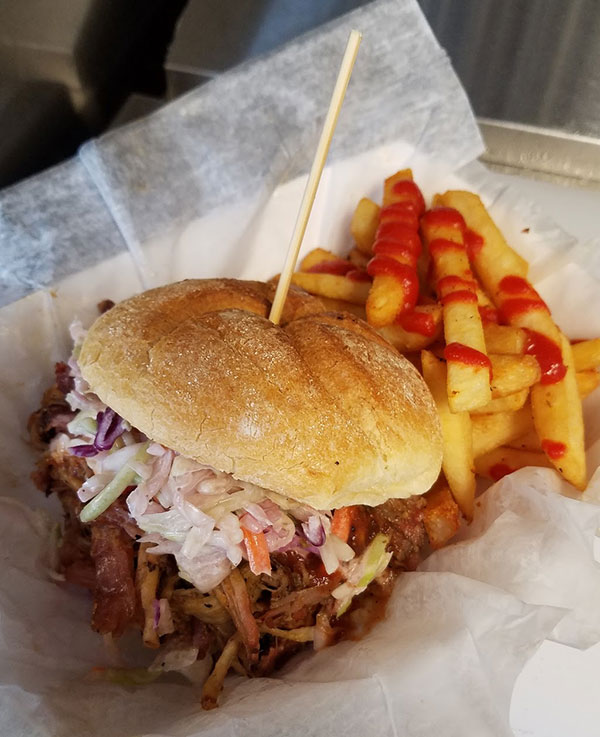 Last and certainly not least on our Top 10 list is a local gem. Pepper's Pub Grub is a can't-miss food truck located just outside of Downtown Chatham at 326 Main Street. Cheesesteaks, pulled pork sliders, crabmeat french fries, shrimp rolls and so much more are all available to grab-and-go.
Mikey Peppers announced in December 2019 that he will be transferring ownership of Pepper's Pub Grub, however the truck will remain in the same spot with a new menu, delivery options and digital payment methods. As the weather warms up, we expect nothing but the best from Pepper's Pub Grub and we can't wait to see what's cooking in 2020.
View the Pepper's Pub Grub Facebook
Don't see your favorite lunch spot on the list? Send us a message and we'll add them here!